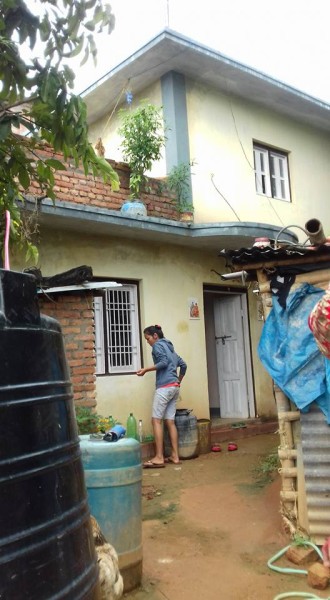 Asmita's home was destroyed in the 2015 earthquake. For 18 months she and her family of 5 lived in a grain store, in unbelievable hardship.
KIKN contributed under £2,000 towards the building cost of a new home. Together with a grant from the government, they have successfully completed the new build.
What a pleasure to see the family living in the much improved house. It's brick built and not mud. It should last a while …….It's peculiar though with no bathroom, toilet and kitchen inside the house….maybe something to do with plumbing ??
It was a scenic drive through the outskirts of Kathmandu. The heavy rainfall in the last 2 days had rendered some roads/ gravel paths unpassable by car. We had to abandon the car and continued on foot .Felt like an adventure. …
Thank you, KIKN supporters, you have made it possible for this family to enjoy some creature comfort for once in their life time.
We thank you ,from the bottom of our heart !
Comments
comments