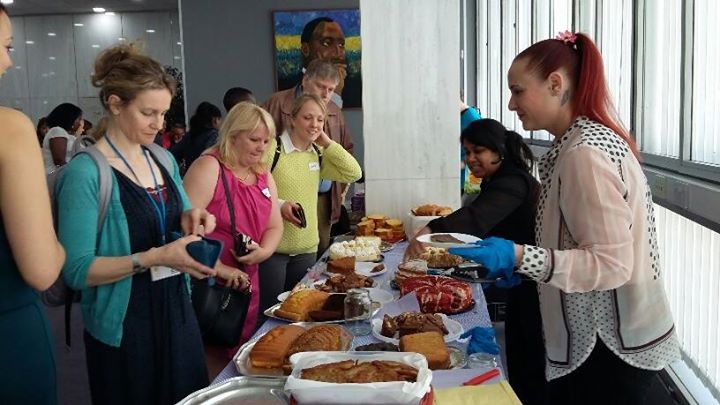 A coffee morning was held today at the civic suite @ Lewisham Town Hall in aid of the Nepal earthquake relief work. Kids in Kathmandu Nepal is one of the charities to be supported.
There was a grand ( I have never seen such opulent & amazing hampers) raffle taking place. Numerous raffle books have been sold in the different departments long before today!
The varieties and scales of the home made cakes sold here made the British Bake off pale into insignificance….
Thank you Mayor Steve Bullock , for doing the draws for the grand raffle and to everyone in the Lewisham Social Care & Health department for the hard work and support you have given to the kids in Kathmandu. Your effort and best wishes are very much appreciated by Kids in Kathmandu here in UK and Nepal.
Comments
comments