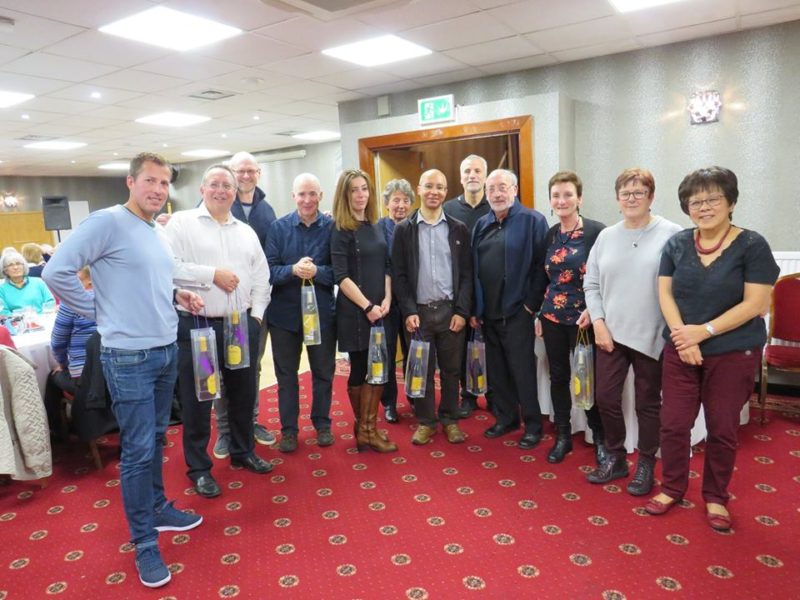 KIKN held its second successful Quiz night on Friday 2 Nov at the Clarendon Hotel, Blackheath. All 100 tickets were snapped up rather quickly. A very good response.
Thank you to all the sponsors, supporters, and friends, the evening went with a swing. Acquaintances were renewed and old friends met again after a long absence.With a posh bangers and mash supper, a good time was had by all. A very successful raffle was held on the night and some craft from Nepal was also available to purchase.
Thanks should also go to the Clarendon Hotel for hosting our event and also to our great quizmaster on the night, Steve King. After a hard fought battle between 10 teams the winners were finally announced as 'Sticky Fingers', a team made up of the best quizzing brains in the NHS.
KIKN raised much needed cash to continue our work in Kathmandu. We have one graduate (who has since been elected as a councillor in her ward), 3 in Uni who will be graduating in the next 2 years, and 13 in 6th form. In addition, KIKN is feeding 500 (will be 600 in Jan 2019) hungry children through the 5 breakfast clubs every school day
KIKN needs more funding to secure the children's higher educational costs in the next few years.If you are interested in our work, please make contact with Lai See via the website. Thank you
Comments
comments