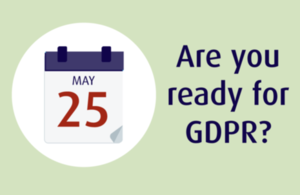 As you will probably be aware by now, Data Protection Law will soon be changing with the General Data Protection Regulation taking effect from 25th May 2018 so we want to make sure that you are still happy to hear from us.
Here's what's happening…
We may from time to time send you Kids in Kathmandu Nepal e-newsletters and other information about our charity events. You will have the opportunity to opt out of receiving communications from us each time we contact you. You may also wish to read our updated privacy policy that provides more detail about how we use personal information.
What information we collect and store.
Your contact details as provided, including title, name, email and sometimes postal address
Images that may be taken at events and in which you may appear
Cookies or IP address information that may show where, when or how you accessed our website or newsletters.
How we use your information.
To send you occasional e-newsletters or other charity communications
To generate anonymous statistics about how effective our newsletters and communications are.
We may use images of events on our website and in our newsletters.
Please note that we do not pass your information to any third party. We also do not store any bank details that may have been provided by sponsors in relation to direct debits – these are just passed directly to the relevant bank.
We typically send out four e-newsletters a year. You can unsubscribe instantly with a link that is available on every e-newsletter.
If you object to having your picture appear in our e-newsletters or on our website please contact us and we will make a note to that effect. Any pictures that you indicate to us containing your image will be removed upon request.
Comments
comments