Once again Futures for Kids, the charity that has supported KIKN very generously over the last few years, is holding it's annual fundraising event on Thursday 13th June 2019. Following the great success last year they are holding their second 5/10K Charity Fun Run with the emphasis on Fun. Two of our Trustees, Lai See and Kate are taking part in the sponsored run/walk through the Olympic Park, Stratford. We will again be raising funds to support this charity. We would welcome anybody who would like to join in this event with our Trustees. We hope you will dust off your trainers and join in. Spring has sprung and it's time to get fit. Please contact Lai See for details.
Sponsored Charity Fun Run
Team Sponsorship Target: £2,000
To sponsor our Team members please click on the following link:
https://www.justgiving.com/fundraising/laiseechew-katepottinger
As you know FFK has been instrumental in enabling KIKN to set up many of it's projects. It is our way of saying thank you to FFK for the continuing support. Please sponsor us generously, if able, to enable FFK to help children around the world.
Thank you for your continued support.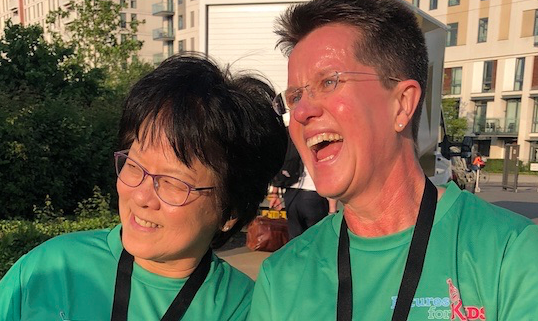 Comments
comments