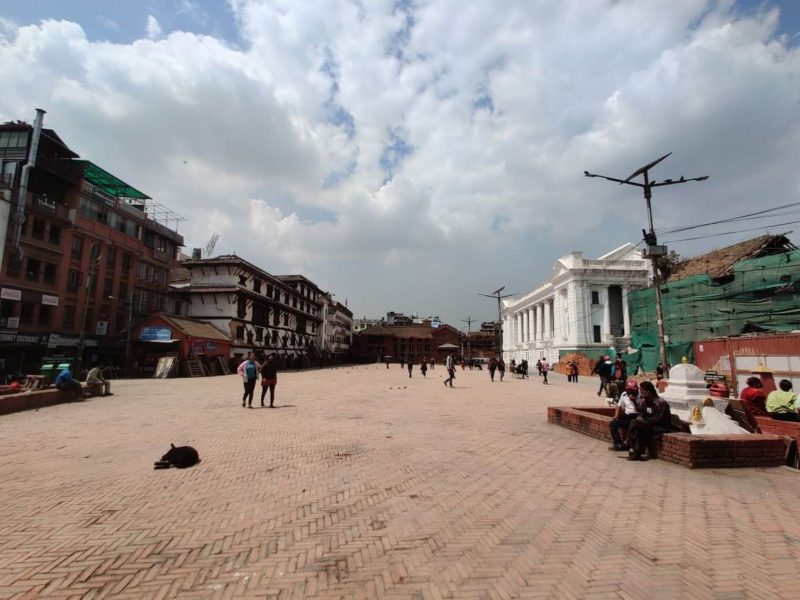 Just to update you on the Covid-19 situation in Kathmandu. Nepal, like Britain is in a state of lockdown. All the schools and colleges are closed till further notice. The 7 breakfast clubs KIKN supports in our 7 schools have ceased as part of the closure. Over 800 children are being affected. The main occupation, of the majority of the bread winners, for these children is casual labourer on construction sites. That work has ceased during the lockdown. Uma knows that young children are experiencing starvation in the schools in the rural villages like Lubhoo, Shree Buddha and Saraswati Secondary schools. We explored possible ways of giving practical help to these children. However, without the support of the teachers in the schools, we have not been able to come to a workable solution so far.
According to Uma (KIKN'S agent in Kathmandu), more than half the population in Kathmandu, has left to return to their ancestral homes (where grandparents reside) to sit this out. They will live off the land, by growing vegetables and rearing chickens etc. Rice is a luxury if you are poor in Kathmandu. One meal a day is a reasonable outcome for most families living on the breadline. It is a sobering thought.
Thank you for your ongoing support, without which the children would be even worse off. All the GCSE, A-level examinations in Kathmandu have been put on hold. It is unclear how long the postponement will be. Uma is staying at home with the children. She has enough supply of rice and lentils ( the sum total of their daily diet) for 6 weeks. She told me they are okay and is very grateful.
Comments
comments