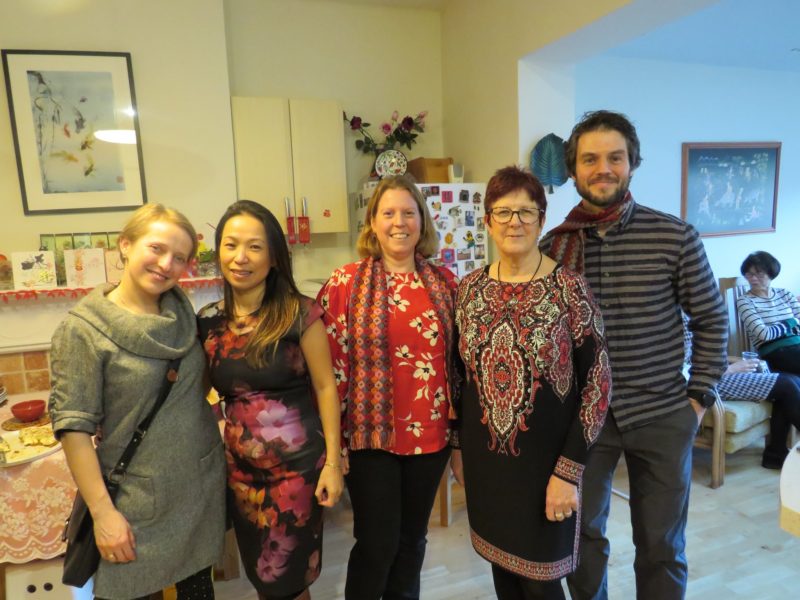 KIKN welcomed the year of the Rat on Saturday 1st February with its annual fund raising Open House.
We have had one of the best years yet. Sponsors and donors came together to support the event. There was an array of delicious food and drinks available. It was a truly cosmopolitan event with people coming from different parts of the world, a truly cultural experience for all who attended.
To all KIKN supporters including those who were unable to be there, thank you for your loyal support, both in cash and kind. KIKN raised a much needed tidy sum towards its Breakfast clubs in the 7 schools. We look forward to seeing you at our next charity event on 7th May (Quiz Night).
It is not too late if you would like to make a contribution towards the event. Chinese New Year lasts for 15 days. It is celebrated on the first 3 days and marks the end on the 15th day which is on Saturday 8th February.
In ancient China, the 15th day was the time where young single girls, from the safety of their balcony, would peep out and seek out scholarly young men, who would be walking in the street, to be their potential future husbands. Once identified, a match maker would be dispatched to talk turkey with the future in-laws. This tradition has died a natural death with the advent of online dating!
KIKN wishes you Gong Xi Fa Cai.! May the year of the Rat bring you Health, Wealth and Happiness. And thank you for your ongoing support as always. KIKN is grateful for your continued belief in us.
Comments
comments